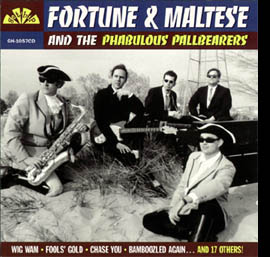 Fortune & Maltese announce the domestic (US) CD reissue by Get Hip of Fortune & Maltese's self-titled German Screaming Apple debut LP - with 2 bonus tracks included! Click on the CD at right to see the reviews!

And look for a new F&M 4-song EP (from Get Hip's new Keystone subsidiary label) featuring their long-awaited FIDDLED WHILE ROME BURNED.

Check out a video clip for the F&M single LEAVE NO STONE UNTURNED on MTV's "Out From The Underground" web site.
Or, click here for a sample of stills and partial Video Download!

On the compilation front, this year brings F&M's contribution to a new MuSick Records Ventures tribute LP. Their track, THE TWOMP, spotlights a rare Ventures vocal bender. Also in the works this year are tracks for an upcoming Trashmen compilation. Check out the F&M Discography for current release info.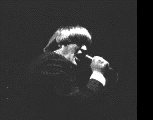 For more information write :
FORTUNE & MALTESE
2011 Rowland
Royal Oak, Michigan 48067
United States of America